Treatment for Lung Cancer
Treatment for lung cancer can vary significantly based on several factors of the disease (like type and stage) and the individual (like their age and heath). The best forms of treatment are discussed with the patient's care team after their primary oncologist evaluates every factor of their diagnosis.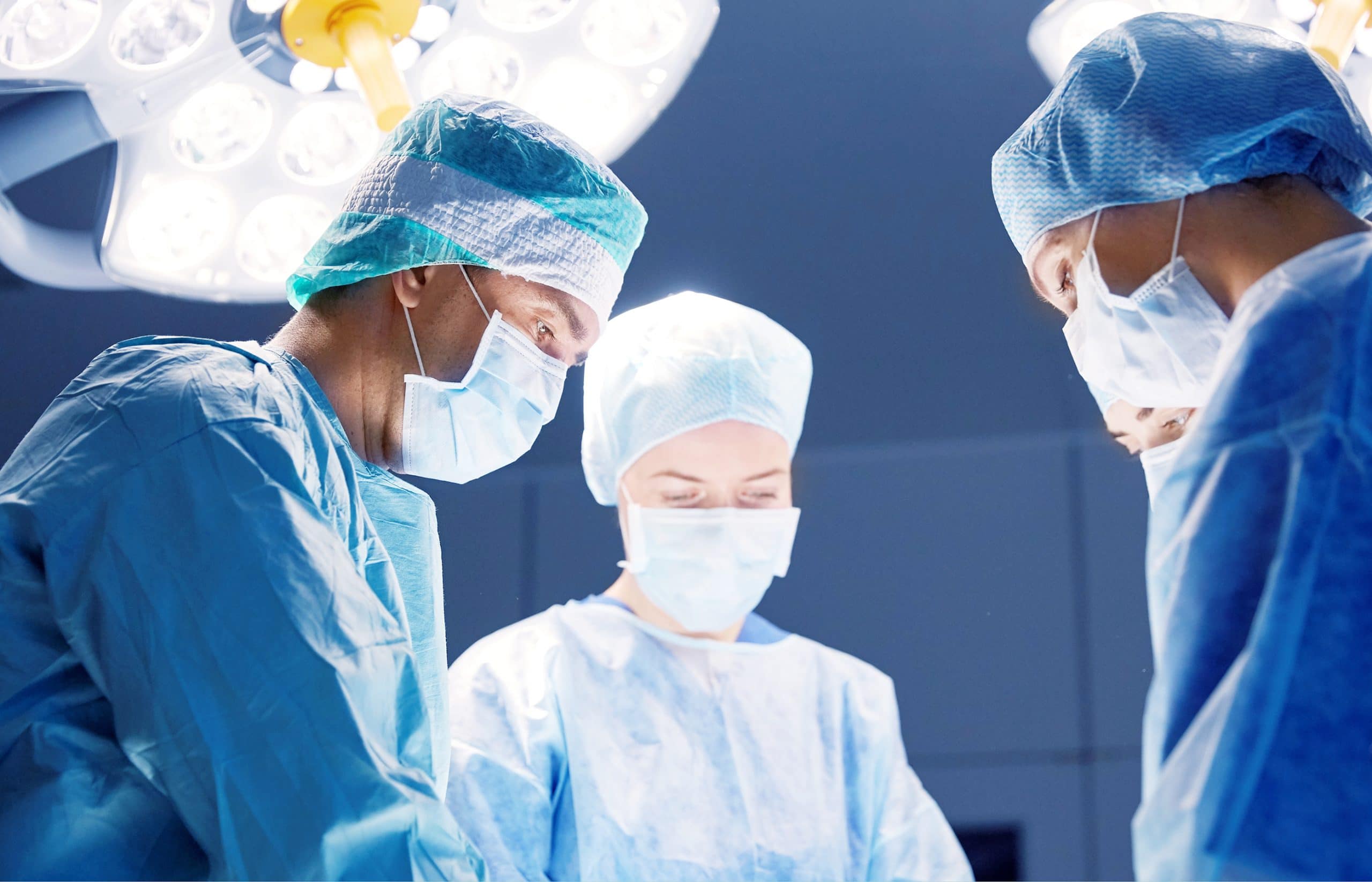 Lung Cancer Treatment Factors
Lung cancer is often thought of as a singular disease, but in truth, lung cancer can be broken down into types; small cell lung cancer (SCLC) and non-small cell lung cancer (NSCLC). While most of the associated lung cancer treatment methods are used for both forms, two treatments are more commonly performed on people suffering from NSCLC: targeted therapy and radiofrequency ablation.
Other factors of lung cancer treatment are concerned with the individual outside of their diagnosis. These include age, sex, physical health, and genetics. Older patients may not be able to withstand aggressive lung cancer treatments as well as someone younger.
Types of Treatment for Lung Cancer
A cancer specialist determines the type of treatment used by looking at the individual's health and history. Some treatments, while potentially more curative than other options, can be too aggressive for patients more advanced in age or in poorer health. In many cases, a lung cancer treatment plan will include a variety of therapies and multiple forms of treatment. Survival rates and life expectancy of lung cancer vary among the different treatment types and early vs. late stages.
After Treatment
It is essential for people who survive lung cancer to check up with their doctor regularly. Lung cancer survivors could be at a higher risk of developing a new disease or second cancer.
Survivors of SCLC and NSCLC are most at risk of developing the other form. Other cancers they are likely to develop include:
Esophageal cancer
Larynx cancer
Mouth or throat cancer
Thyroid cancer
It is also possible, though less likely that they could develop cancer in a different part of the body (such as the stomach, colon, and pancreas). Regular screenings and early detection are critical for any cancer survivor.
If you have gone into remission, talk with your doctor about your chances of developing second cancer.
Affording Hospital Bills
Unfortunately, lung cancer treatment can be costly, and even with insurance, many people going through it are left with insurmountable debt. However, there are times when a person's lung cancer isn't something that has happened to them by accident but by the negligence of another party or company.
If you, or someone you love, has been diagnosed with lung cancer, then it's possible that you could be eligible for legal compensation. Reach out to an attorney specializing in lung cancer cases to learn if you are eligible.