AstraZeneca Phase III Trial Brings Good News Against Lung Cancer
By Madeline May |
Two crucial oncology medications for AstraZeneca have returned with clinical trial wins in early-stage non-small cell lung cancer (NSCLC).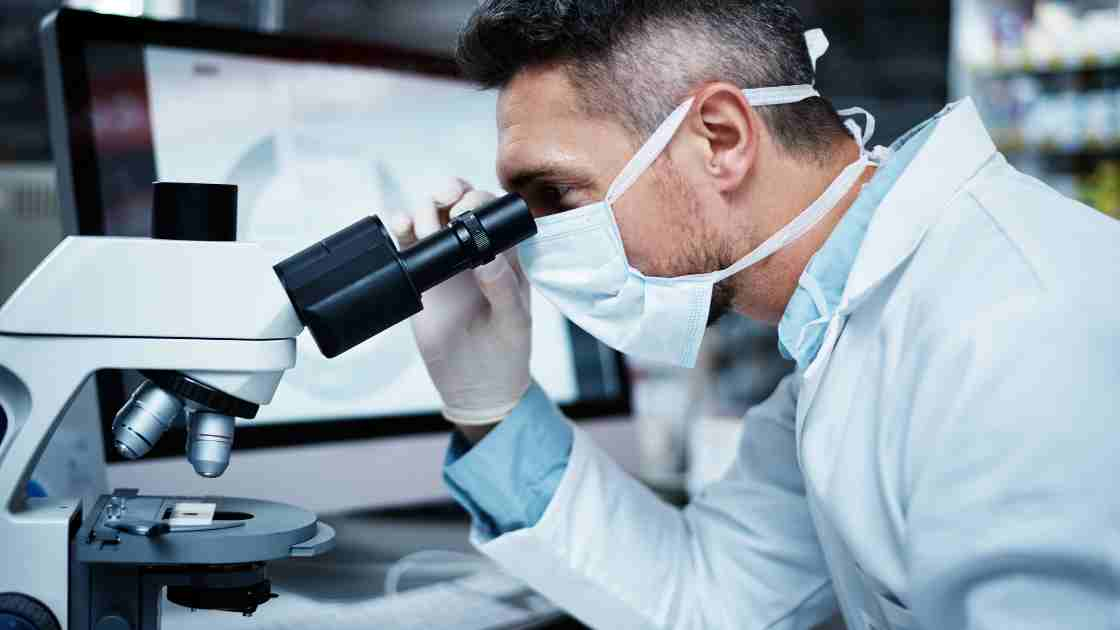 AstraZeneca Clinical Trial Report Increases Overall Survival in NSCLC
Positive results from two recent clinical Phase III AstraZeneca trials are providing hope for NSCLC patients. A Phase III ADAURA trial showed Tagrisso (osimertinib) and Infinzi (durvalumab) boosting overall survival (OS) as an adjuvant treatment for early non-small cell lung cancer (NSCLC) after curative resection. These good news results show that Imfinzi-based treatment before and after surgery significantly increases the time patients live without cancer recurrence or progression.
This comes as great news as each year; doctors diagnose an estimated 2.2 million people with lung cancer in hospitals all around the world. Of that 2.2 million, doctors diagnose 85% with non-small cell lung cancer (NSCLC). Unfortunately, the 5-year survival rate for those with localized NSCLC is only around 63%. Learn more about what AstraZeneca is doing to combat this and how its Imfinzi and Tagrisso trials could get humanity closer to a cure for those with non-small cell lung cancer, a prominent type of lung cancer.
AstraZeneca Imfinzi (Durvalumab) Clinical Trial
The AEGEAN Phase III, placebo-controlled trial showed positive high-level results when combined with neoadjuvant therapy before surgery and as an adjuvant monotherapy after surgery, improved event-free survival (EFS), and earned success in early NSCLC.
So what does this mean?
Adjuvant therapy refers to additional cancer treatment that will be given to the patient alongside the primary treatment to lower the recurrence rate of lung cancer. Medical professionals give neoadjuvant therapy to the patient as a first step to shrink the tumor before the primary treatment, which is typically surgery. Monotherapy uses one type of cancer treatment to shrink the tumor and the AstraZeneca durvalumab drug, more commonly known as Imfinzi, can be used with or without other treatment types at any time period of the cancer treatment journey to increase the patient's life expectancy and remission chances without recurrence or tumor progression.
Additionally, the trial presented did not increase complications, safety concerns, or adverse events or compromise a patient's ability to undergo surgery. The trials found consistency in the results from the Phase III trial and the previously announced positive results. Patients will continue in the clinical trial to assess secondary endpoints, including disease-free survival (DFS) and overall survival (OS).
AstraZeneca Tagrisso (Osimertinib) Clinical Trial
AstraZeneca's Tagrisso (osimertinib) demonstrated overall solid survival benefits for patients with early-stage EGFR-mutated lung cancer in the ADAURA Phase III trial for adjuvant treatment. The trial demonstrated improvement in overall survival (OS), a key secondary endpoint, compared to those without after a complete tumor resection with curative intent.
How can it help a patient?
According to Roy S. Herbst, MD, Ph.D., Deputy Director and Chief of Medical Oncology at Yale Cancer Center and Smilow Cancer Hospital, New Haven, Connecticut, and principal investigator in the ADAURA Phase III clinical trial, "These new survival data for (AstraZeneca) osimertinib reinforce the unprecedented ADAURA disease-free survival results and confirm its potential to extend lung patients' lives in early-stage disease. The ADAURA results provide powerful evidence that osimertinib offers the best possible care for patients with early-stage EGFR-mutated non-small cell lung cancer who historically faced high rates of recurrence and previously had no targeted options after surgery."
Tagrisso's safety and lung cancer patient tolerability were consistent and positive with previous parts of the trial.
NSCLC Lung Cancer Clinical Trials
Facing a lung cancer diagnosis can be intimidating, and it can be challenging to understand what your next steps may be. Additionally, the five-year survival rate for those with regional NSCLC, meaning cancer has spread out of the lung, the rate is about 35%. Medical professionals treat and cure NSCLC patients yearly with typical treatment methods such as chemotherapy, radiation, or surgery.
AstraZeneca Imfinzi and Tagrisso options significantly improved overall survival in non-small cell lung cancer patients in clinical trials. As technology continues to advance, such as AstraZeneca has shown, cancer therapies also progress. Clinical trials can be affordable and effective forms of treatment for cancer patients.
Unsure of which clinical trial is suitable for you or where to find clinical trials near you? Lung Cancer Center has access to trials across the country as well as medical guidance to determine which one is the right fit for your cancer. Get in contact with one of our lung cancer legal representatives today to better navigate your cancer journey.