The Construction Industry and Asbestos Exposure
Asbestos was once used in the construction of many buildings and structures. If asbestos buildings undergo remodeling or demolition projects, nearby workers may have been exposed.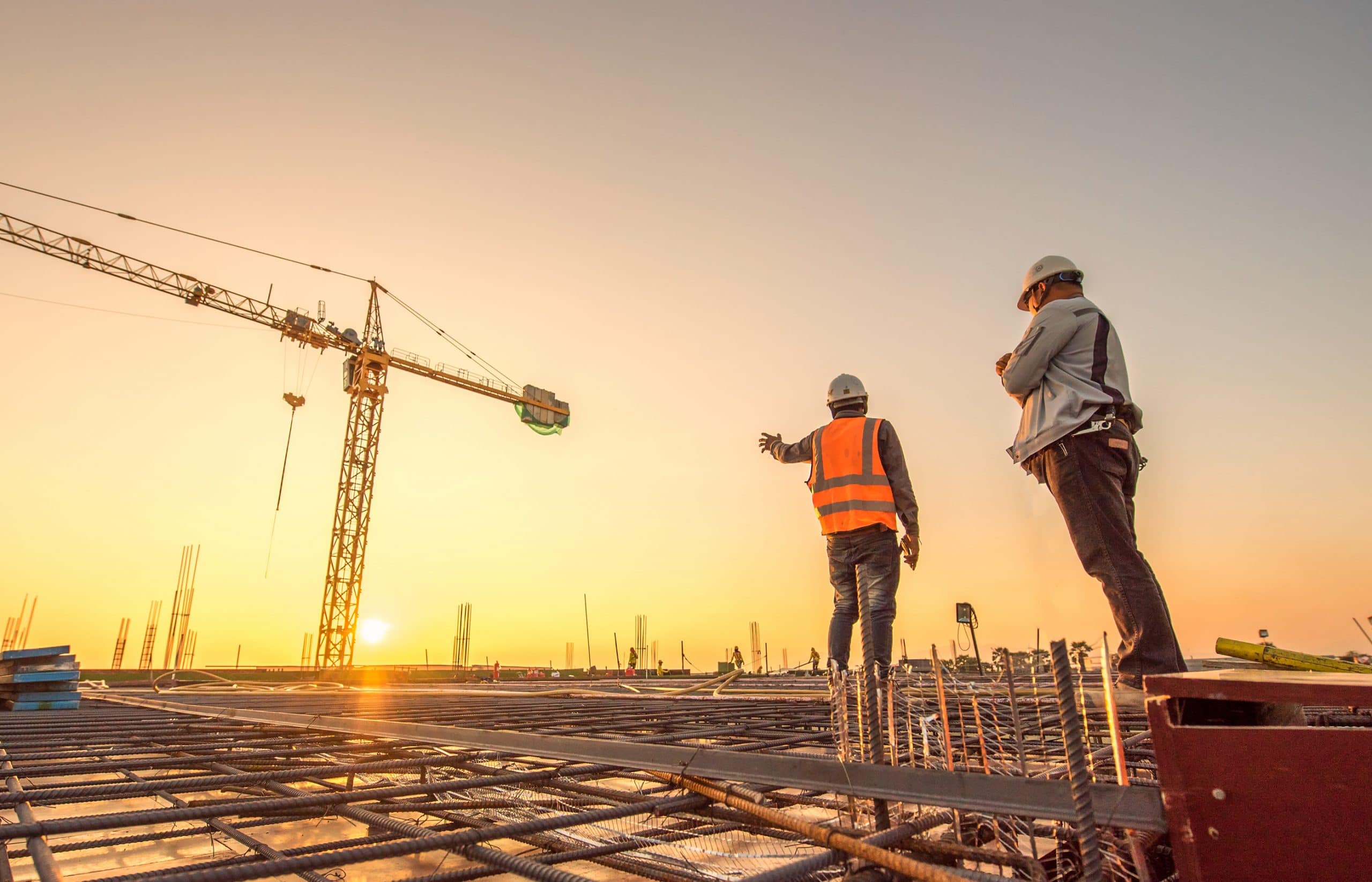 Construction Workers and Asbestos
There are multiple industries at risk for dangerous exposure to a carcinogenic (i.e., cancer-causing) mineral known as asbestos, and the construction industry is one of them. The ore was used mostly in many building projects since the early 1900s (before it was classified as dangerous). This was because of how resilient asbestos was against the elements. Especially fire and electrical heat.
Workers are likely to encounter the toxin in a variety of building materials like coatings, friction products, gaskets, heat-resistant fabrics, and packaging. When asbestos is inhaled or taken home on clothing from work, workers and their families run the risk of contracting mesothelioma, the deadly disease with a high mortality rate.
Asbestos Risks for Construction Workers
Construction workers must be wary of encountering harmful substances in their line of work especially those in jobs pre-1982. This is largely because asbestos is most dangerous when it's friable or in a crumbled, powdery state that generally occurs during construction, renovation, and demolition projects. When it's in this form, the toxic, spindly fibers are expelled into the air and more easily swallowed by employees or residents nearby.
The mineral can be found embedded in the following structures:
Areas around wood-burning stoves (walls, floors)
Clutches and brakes (automobiles, aircraft)
Floor tiles, adhesives, and backings made of vinyl
Shingles
Steam and hot water pipes
Textured paint and patching compounds (walls, ceilings)
Oil and coal furnaces and their gaskets
The mineral can be found in several other products as well. Contaminated products are relatively safe unless the asbestos fibers can be expelled into the air.
Construction Trades at Risk of Exposure and Mesothelioma
Dangerous asbestos exposure occurs in a variety of construction trades. Additionally, some of these trades can also fit into other industries.
Construction trades at risk for prolonged exposure are:

Bans on Asbestos Handling
Once researchers discovered that prolonged exposure to asbestos caused harmful effects to human health, the use of the mineral in building and construction products and activities became largely reduced through regulation. Laws were put in place that focused on enforcing restrictions on the handling and removal of all asbestos products to help protect unknowing workers and residents nearby.
Some rules differ by state, and then there are national regulations enforced everywhere in the U.S. Most of these regulations hold the building owners, managers, and contractors responsible for ensuring the worksite is free of all harmful chemicals before employees or residents are allowed to occupy it.
Legal Aid and Compensation for Construction Workers
If a construction worker is exposed to asbestos while at a job site and develops a related disease like lung cancer or mesothelioma, they may be eligible to take legal action. Thousands of people are diagnosed with mesothelioma, but more alarmingly, some are misdiagnosed as the symptoms are very similar to other lung diseases. The best thing you can do as a construction worker is that if you start to experience symptoms, is to reach out to a medical professional and seek a diagnosis.
There are laws in place to protect employees from negligent exposure to harmful chemicals, and money can be made available to help those who fall ill due to this negligence. An experienced attorney can go over the crucial details of a potential legal claim, and map out the best steps for moving forward.