Plumbers and Pipefitters
Plumbers and pipefitters continue to face hazardous levels of carcinogens while working (particularly asbestos dust in construction areas). Consequently, these trades suffer higher rates of lung cancer.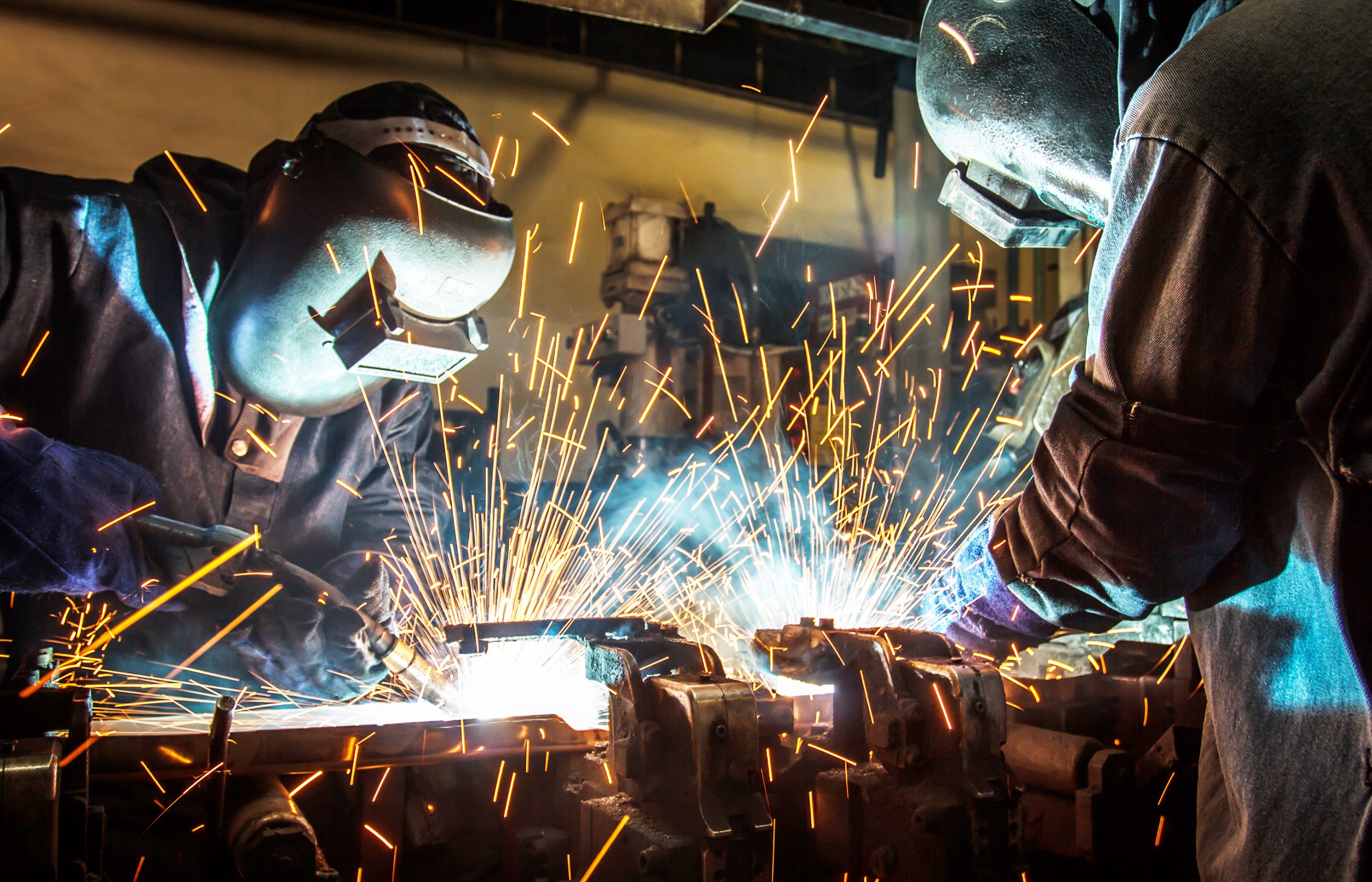 How Do Plumbers and Pipefitters Get Lung Cancer?
There were over 490,200 plumbers, pipefitters, and steamfitters working in the U.S. in 2019, according to the Bureau of Labor Statistics. These trades work in a wide range of manufacturing, commercial, and residential settings that are often under construction. Without protective gear, workers can inhale a number of carcinogens responsible for the development of chronic respiratory diseases (such as lung cancer, mesothelioma, pleuritis, etc.).
Before asbestos regulation in the 1980s, plumbers and pipefitters regularly encountered loose asbestos fibers from boilers, ducts, pipes, pumps, tanks, and valves made with large amounts of the toxin. Many plumbing parts and pipes contained asbestos for insulation – frequently, the amphibole and chrysotile varieties. Workers that handled or worked around these products (especially before 1982) face a lifetime risk of death from an asbestos-related disease.



In 1970, the Occupational Health and Safety Administration (OSHA) set the Permissible Exposure Limit (PEL) for asbestos at 0.2 fiber per cubic centimeter of air (f/cc) over an eight-hour time-weighted average – later reduced to 0.1 f/cc in 1994. The max for a 30-minute period is 1.0 f/cc. Samples from a 1995 study, however, revealed PELs between 0.005 and 1.542 in pipes and boilers in the small spaces of some public buildings.
Cancer Risk Factors
Working in an industry that regularly comes into contact with airborne carcinogens is the primary risk factor for the development of occupational lung disease. Age is also a risk factor because many occupational lung diseases can take decades to show symptoms. Most asbestos-caused cancers, for example, grow into noticeable nodules after 35 years.
A study of toxic exposure among carpenters, plumbers, electricians, and painters in Great Britain estimated that men born between 1950 and 1964 had the highest proportion of lung complications. Moreover, the lifetime risk of asbestos-caused cancer death for those with occupational exposure to the toxin is 68 deaths per 100,000 people. Comparatively, the rate of fatal motor vehicle crashes was 11.2 deaths per 100,000 people in the U.S. in 2018.
While at work, plumbers and pipefitters are most at risk of hazardous exposure directly after demolition and construction activities. Jobsites that have not been properly cleaned prior to plumbing work present the greatest source of inhalation hazard. Building samples with the highest concentration of asbestos typically come from areas that had just undergone asbestos abatement. Failing to use a respirator in these situations can increase workers' risk of respiratory problems.
Work-Related Cancers for Plumbers and Pipefitters
Plumbers and pipefitters who have been exposed to dusts and other airborne toxins may begin to experience respiratory problems after a few years (or up to 35 years later). For many, a cough that won't go away is the first sign of a health complication. Occupational exposure can lead to other chronic health problems like:
Brain cancer
Emphysema
Gastrointestinal cancer
Kidney cancer
Lung cancer
Lymphomas
Mesothelioma
Obstructive pulmonary disease
Pleural effusions
Pleural plaques
Pleuritis
Pleural thickening
Pneumoconiosis
Common symptoms of work-related health problems beginning in the lungs include:
Abdominal swelling
Chest pain
Fatigue
Persistent cough
Shortness of breath
Unexplained weight loss
Compensation for Work-Related Diseases
In the U.S., workers who have developed complications from health problems as a result of their employment may be entitled to compensation. A workers' compensation claim provides reimbursement of medical bills and other expenses for those currently employed with the responsible company. Plumbers may also hold individuals or companies that hired them responsible for their diagnosis.
Due to the statute of limitations in each state, it is vital that you speak with a lawyer as soon as you believe your illness is work-related. A knowledgeable attorney can work with you to begin to construct your case and identify the responsible party (or parties).
Complete a case evaluation form to be contacted about your case.