Costs of Lung Cancer and Mesothelioma Treatment
The costs of lung cancer and mesothelioma treatments quickly add up. The expenses of chemotherapy, surgery, radiation, and other treatments can average between $11,000 to $12,000 a month. These expenses may not be viable for everyone, so it is important to understand your financial options.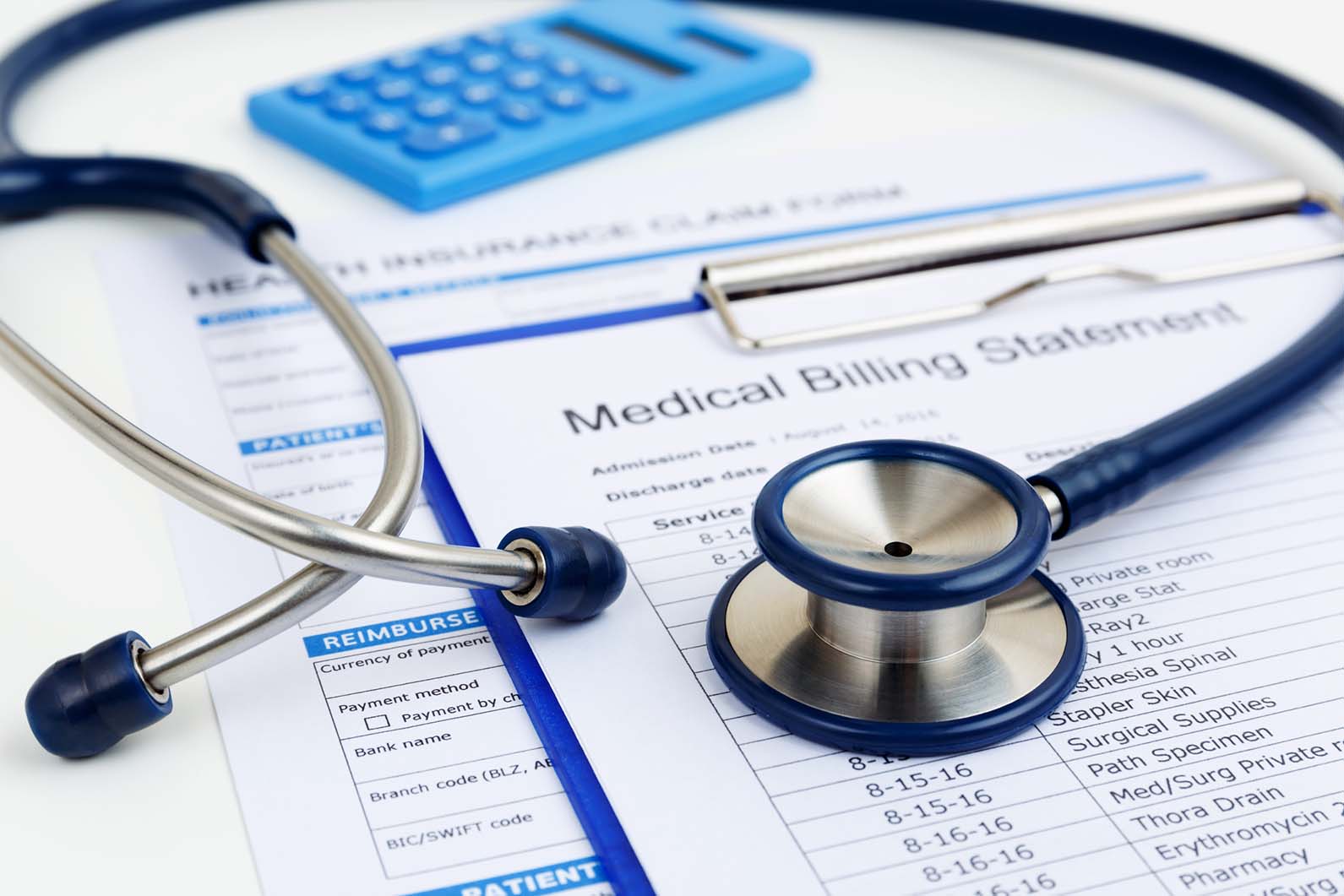 How Can I Afford Cancer Treatment?
This is a question many people ask themselves after receiving bad news, such as a lung cancer diagnosis. Although patients are eager to start treatments, expenses can quickly pile up and become an unavoidable topic. No matter your chosen treatment route, the associated expenses of chemotherapy, surgery, radiation, and other treatments can average between $11,000 to $12,000 a month. Paying for such medical treatments can be difficult, but thankfully there are several options for patients and families to seek assistance including insurance claims, grants, VA benefits, trust funds, and lawsuits.
Cost of Lung Cancer Treatments
The cost of lung cancer treatment is typically dependent on the cancer prognosis, cancer type, stage, and duration of treatment. Another variable is the treatment center location as some patients are treated at home rather than in the office of a medical professional. Different treatment options vary in costs such as:
Radiation: $10,000-$50,000+
Drug therapy: $1,500-$4,000+
Studies have shown that costs two years after diagnosis equals to a financial burden of about $46,000 with hospitalizations and outpatient visits. This study found that the average monthly costs were around $11,500 per patient.
How To Get Help With Medical Bills
Knowing your financial options is essential to prepare you for both expected and unexpected expenses that will occur throughout treatment. Different financial assistance options can cover the costs of medical treatment, compensate for lost wages, living expenses, and protect your family if you pass away. There are also emerging treatments that offer clinical trials to patients who are unable to afford regular treatment.
Insurance Claims for Lung Cancer
Lung cancer treatment is typically covered by health insurance, but some insurance plans may not cover all prescribed drugs and treatments. Before seeking treatment, discuss with your insurance provider to understand what will be covered. If this is the best option for you, keep records like bills and claims to resolve any potential errors.
Legal Lung Cancer Claims
Lung cancer patients exposed to harmful chemicals may have the right to take legal action. Many companies set up trust funds or give compensation to patients that developed lung cancer due to exposure to carcinogens. Patients and workers may also be eligible for larger asbestos claim payouts.
Charities That Help Pay Medical Bills
Treatment is essential to prolong your life expectancy, so if you cannot afford it, charities can provide financial help. If you can't afford treatment, there are several cancer organizations that provide financial assistance to those in need.
Groups that offer assistance include:
American Cancer Society
Cancer Care
National Cancer Institute
Cancer Financial Assistance Coalition
American Society of Clinical Oncology
Cancer Support Community
Cancer Research Institute
Cancer and Careers
CanCare
Reaching out to these organizations or local groups can help with cancer expenses during your fight against cancer.
Cost of Mesothelioma Treatment
The cost of mesothelioma treatment, which is often associated with Lung Cancer, typically varies based on the patient's stage, location, and duration of treatment. The treatment options of mesothelioma are similar to those for lung cancer and include chemotherapy, radiation, and surgery.
Mesothelioma treatment alone can cost over $500,000 without adding expenses like travel and living costs. The average monthly payments for treatment are typically between $11,000 to $12,000.
Financial Help for Medical Treatment
Mesothelioma costs can quickly add up, making it difficult to pay for the necessary treatments. Many people wonder what to do when they cannot afford treatment. Knowing your financial assistance options may be the best resource you have in order to make the best medical decisions.
Medical Insurance Claims
Health insurance typically covers mesothelioma treatment, but no one likes any surprises. Check with your insurance provider to understand the scope of what your insurance covers before treatment begins. It is essential to keep all documents to ensure that any insurance issues can be quickly corrected.
Veteran Affairs Benefits
If you are a veteran, you can pursue financial assistance through the VA. To access the VA benefits, you have to prove that you were exposed to asbestos during military service which led to the development of mesothelioma.
VA benefits include:
Disability compensation
VA Dependency and Indemnity Compensation
Pensions
Special Monthly Compensation
Manufacturers Asbestos Trust Funds
Manufacturers that produced asbestos products often filed for bankruptcy to avoid lawsuits, but they were forced to put money in trust funds to aid victims of asbestos exposure. These trust funds have set aside $30 billion to compensate those that qualify.
Grants To Help Pay Medical Bills
If you need mesothelioma help now, sometimes other methods of payment are not direct enough. Several grants cover out-of-pocket expenses such as travel and housing that your insurance likely does not cover.
Grants often cover things like:
Gas costs
Hotel stays
Fare for taxis
Plane ticket costs
Several groups offer financial assistance to those with mesothelioma:
International Mesothelioma Program
Mesothelioma Applied Research Foundation
American Cancer Society
National Cancer Institute
LUNGevity Foundation
Cancer Hope Network
Asbestos Disease Awareness Organization
Pacific Meso Canter
Patients in need of help can reach out to these mesothelioma groups to receive financial assistance for their expenses.
Lung Cancer and Mesothelioma Lawsuits
If trust funds are not available from a company, you may be able to file a lawsuit against the company. Speak with a lawyer to see if you qualify for court compensation.
Lung Cancer Suits
Lung cancer can be brought on by exposure to harmful chemicals such as radon and asbestos. While dependent on the situation, if you have developed cancer due to external factors, you may have grounds for legal recourse.
Discussing your situation with a lung cancer attorney can clarify whether you qualify for a lawsuit.
Mesothelioma Payouts and Asbestos Lawsuits
Mesothelioma lawsuits can award financial compensation to those affected by asbestos. There are steps you will have to undergo to find the best lawsuit for your case.
To begin, research your state's statute of limitations. The statute of limitations is the amount of time a person has to sue after being diagnosed. If you are feeling unsure, contact a mesothelioma attorney for assistance. The company may have set up a trust fund for victims already, but if not, getting expert legal advice is vital for your next steps.