Risk of Lung Cancer Among Railroad Workers
Many workers in the railroad industry have been exposed to hazardous carcinogens and dust that often lead to chronic lung diseases and cancers.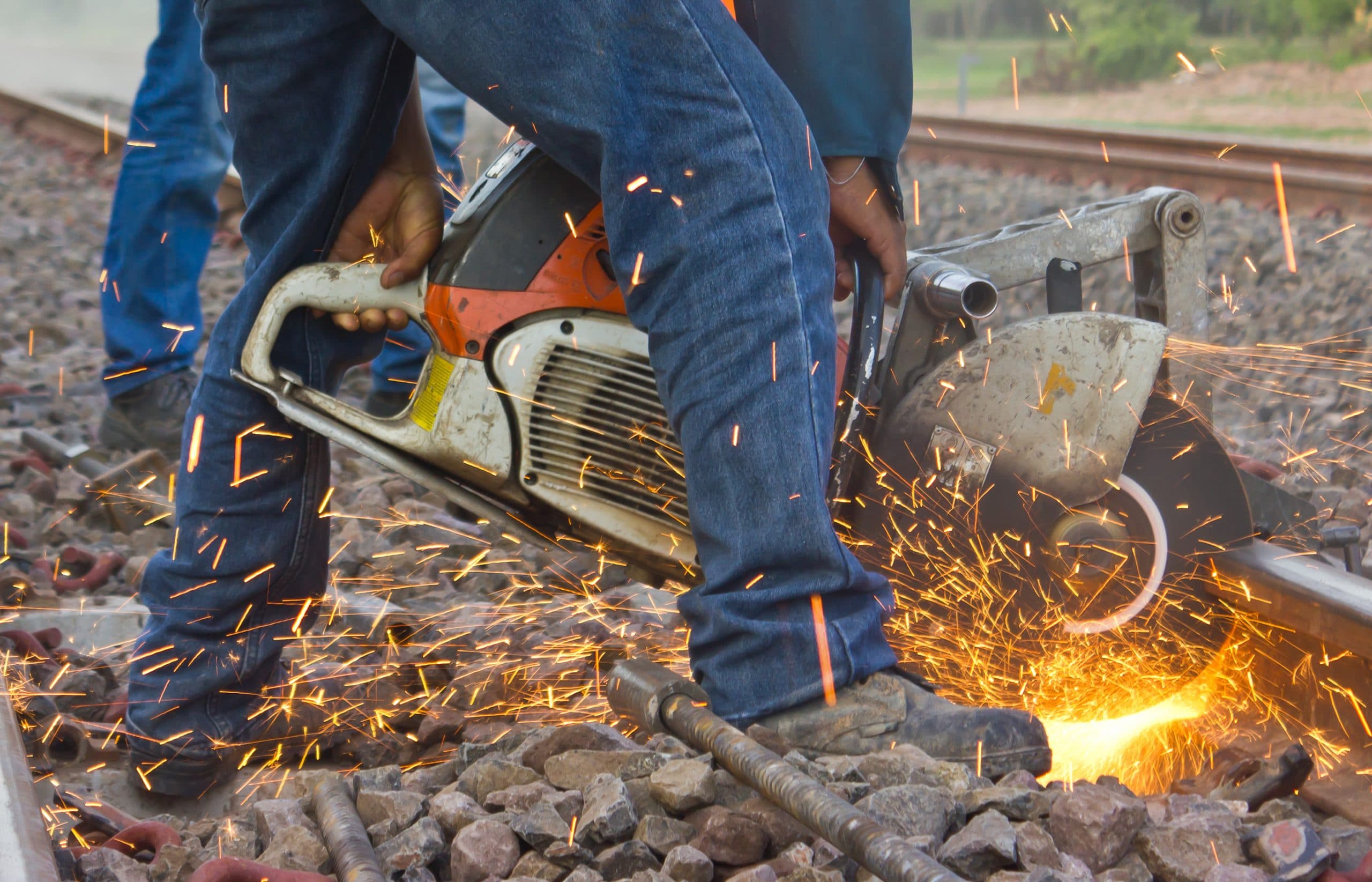 Occupational Exposure Among
Railroad Workers
In the U.S., the railroad industry is one of the largest and oldest nationwide employers. Too, it was one of the first industries to receive federal regulation in the 20th century to protect employees. At the time, federally mandated protections for railroad workers were necessitated by dangerous, demanding working conditions that frequently resulted in injury, illness, or death. The coal burned by locomotives for decades, for instance, was toxic for those in the engine room as well as other workers who inhaled the carcinogen. Later, diesel exhaust became a primary lung cancer and disease risk among the railroad workforce.
In fact, occupational exposure to inhalable carcinogens is a primary risk factor for cancer among railroad personnel, especially before 1982 when toxicity was less known. In a 38-year study of workers exposed to locomotive diesel exhaust fumes, 4,351 deaths were attributed to lung cancer. Uniquely, the study found that working longer for the railroad did not significantly increase the likelihood of developing cancer. Instead, those employees who operated the trains had a one to two percent chance of getting what would ultimately become fatal lung cancer.


A subsequent study revealed an increase in incidences of lung cancer following the gradual replacement of steam engines with diesel in 1945. Overall, repeated exposure to diesel exhaust is associated with a 20 to 50 percent increased chance of developing lung cancer.
Occupational exposure in the railroad industry has been attributed to health complications such as:
Bladder cancer
Chronic obstructive pulmonary disorder
Colon cancer
Interstitial lung disease
Kidney cancer
Laryngeal cancer
Leukemia
Lung cancer
Mesothelioma
Mixed dust lung disease
Pancreatic cancer
Silicosis
Responsible for the transportation of over 1.6 billion tons of cargo each year, a variety of jobs in the industry are affected by toxic exposure from the operation of locomotives. Some of these railway occupations include:
Brakemen
Carriage maintenance crews
Conductors
Engineers
Firemen
Pipefitters
Sheet metal workers
Shopworkers
Trackmen
Yardmasters
Risk Factors for Lung Disease
Today, the people who operate trains and repair the tracks face the highest risks from airborne carcinogens and hazardous dust. By 1959, approximately 95 percent of locomotives in America ran on diesel fuel. The diesel fumes emitted by trains contain a mix of combustible gases and ultrafine particles. Before diesel, trains burned coal and workers inhaled large amounts of soot.
Without protection for their nose and mouth, track repairers may regularly breathe in asbestos, "ballast rock" (i.e., disturbed or crushed railroad track rock), granite dust, and crystalline silica.  Other inhalation risks include the harsh cleaning solvents used, railroad ties treated with creosote (a form of coal tar), lead paint, and herbicides (i.e., weed killers) applied near tracks.
Another common risk factor putting laborers at risk in the railroad industry is the habit of smoking cigarettes. Railroad workers who smoke cigarettes and have been exposed to asbestos are 35 times more likely to develop lung cancer. Additionally, smoking significantly exacerbates all types of lung problems. Over time, for instance, COPD cases among train workers have increased due to diesel exhaust exposure. Today, individuals working in jobs affected by the fumes have a 2.5 percent greater chance of COPD mortality.
FELA Railroad Settlements
As one of the oldest forms of interstate commerce, federal protections for railroad workers were enacted much earlier than other fields (some regulations even predate ones similar to those for U.S. military servicemembers). In 1908, for example, the Federal Employers Liability Act (FELA) passed as an early form of workers' compensation for railroad employees injured while on the job. If an employee can prove their employee was (at least partially) negligent in the cause of their injury, the employee is owed financial compensation.
While FELA is a form of workers' compensation, it differs from the compensation insurance found in other trades. FELA benefits are only granted by a court when the employer is found wholly or partly at-fault for an employee's injury. Additionally, unlike workers' comp claims, FELA claimants maintain the right to sue for damages (at the federal or state level) as long as they are not 100 percent at fault for his or her injuries.
The statute of limitations for FELA ends three years after the date of the injury or cause of the injury. For employees diagnosed with an occupation-related disease, and the date of injury cannot be specified, the statute typically begins from the date of diagnosis.
If you or a loved one have been diagnosed with an occupational disease, fill out our free case evaluation form for legal and compensation information.