Getting Workers' Compensation for Lung Cancer
Workers' compensation is an insurance program ordered by the state to compensate employees who have been injured on the job. Learn how this can affect your lung cancer diagnosis if you were exposed to harmful chemicals at a job site that may have caused the illness.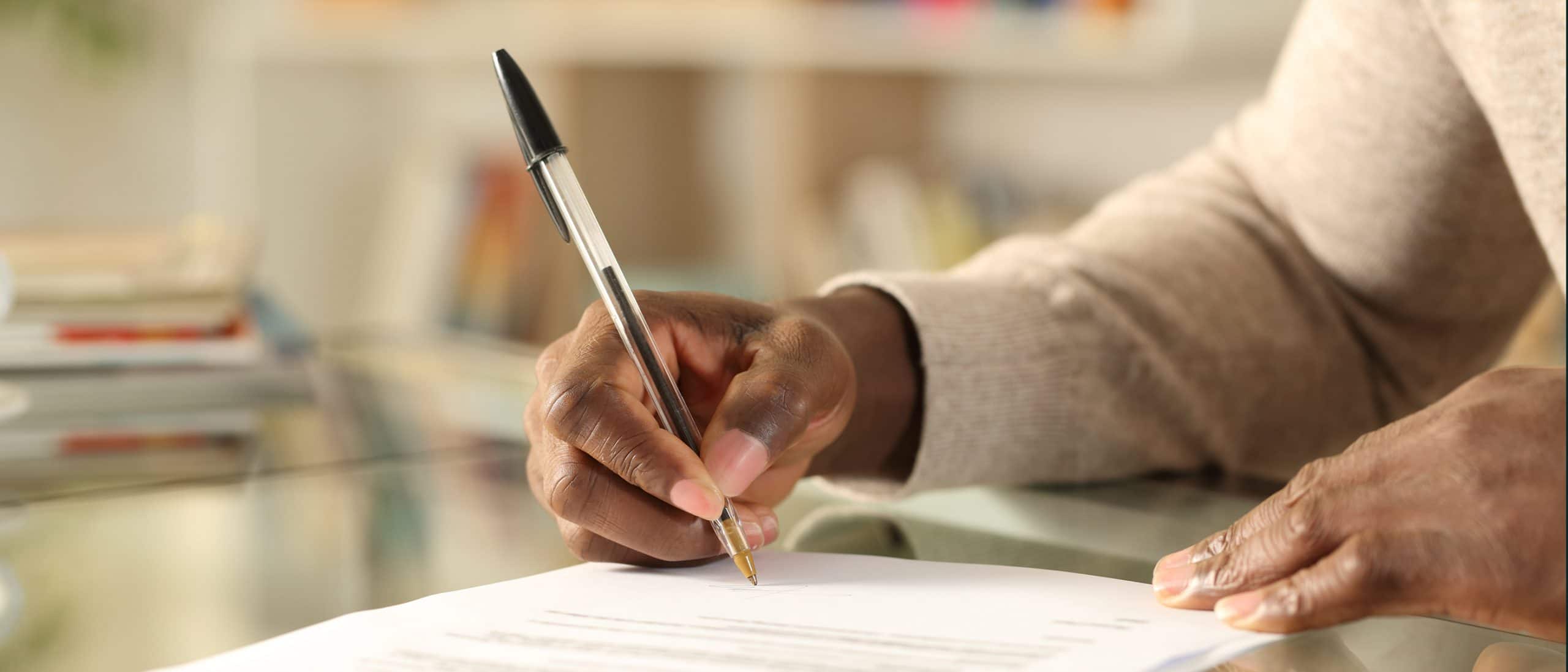 What Is Workers' Compensation?
Sometimes called the "exclusive remedy" for injuries acquired on the job, workers' compensation is a program that offers financial and medical restitution to employees for their work injuries. This benefit can be considered an "exclusive remedy" because when an employee agrees to accept it, the employer will generally get immunity from future lawsuits.
Since this is a state program, workers' compensation laws differ from state to state. Talk with a top attorney about what the laws are in your state if you feel you're entitled to compensation after being diagnosed with lung cancer or other illness from exposure to harmful chemicals while on the job.
Steps to Filing a Workers Compensation Claim
Workers' compensation claims generally go through the employer. Still, you may want an experienced attorney if you have questions or concerns. There are steps involved in filing a claim, and they include:
An incident or diagnosis of illness occurs. This could involve you getting sick and going to the doctor to get a lung cancer diagnosis. Your doctor will administer tests and discuss with you the potential causes of your illness.
Report incident to appropriate parties. Employees should be trained to report the injury to the right people. This is known as the company's designate representative and can include HR, their manager, or someone from the company's health and safety committee.
Complete injury/illness report. The representative will meet with the employee to fill out the applicable forms. Reports usually contain the following information:

Date of form, injury, and when employer became aware of the situation
Where it happened
Description of injury
Medical documentation and information

File injury/illness report. After all the information and forms are gathered and filled out, the employer will file an incident report with the workers' compensation carrier. It's the employer's responsibility to stay in contact with the compensation carrier if further documentation or correspondence is needed.
Decide on a timeline for returning to work. If the employee desires to go back to work after the incident, the organization must establish a timeframe for them to return. This is all hinged on whether the employer can accommodate the employees' health needs in a timely manner. Can the organization efficiently remove the asbestos or other harmful chemical substances from the workplace?
Workers' compensation is meant to help the employee personally injured get passed their injury or illness as efficiently as possible. If they desire, the employee has the right to go back to work when it's all over. If the employee is met with denial, then they have 30 days to report the company.
Workers Compensation Criteria
Not everyone is eligible for this type of compensation. There are a few criteria that must be met to qualify. An attorney will be able to analyze your situation and tell you for sure if you are eligible. To qualify:
1) You Must be an Employee and not an Independent Contractor: Sometimes employees are misclassified as independent contractors, and an attorney must help get this mistake sorted out. If this classification is correct, however, you may not be able to get workers' comp.
2) Your employer must have workers compensation insurance: Most states require employers to carry this based on a few critical factors. This includes the number of employees, type of business, and work being performed.
3) You cannot be in the "exempt" category: If your employment situation is exempt, regardless of your claim's validity, you won't be able to get workers' compensation. Those who fall under this category include undocumented, seasonal, agriculture, and domestic workers (babysitters, caregivers).
4) Illness Must Have Happened at Work or be Work-Related: Before a claim is filed, lung cancer patients must determine a 'source of illness.' Lung cancer has several causes, and it must be proved undoubtedly that the disease was caused by exposure to asbestos or other harmful chemicals while in the workplace.
A lawyer will be able to help you perform interviews and gather all necessary documentation to help you prove your case.
5) File Claim Within the Statute of Limitations: The statute of limitations encompasses how long a person has to file a legal claim against the responsible party. If you wait too long, you may not be able to do anything about your injury. Each state has different time limitations.
6) Receive Official Medical Diagnosis and Attend Treatments: You must go to the doctor and report your injury to them. They'll examine you and administer tests to determine the extent of your illness and possible causes. You must adhere to doctor recommendations on future visits and treatments.
Employee and Workers Rights
There was a time when employees got sick from exposure to harmful chemicals on the job. After some time, organizations like the Occupational Safety and Health Administration (OSHA) and the World Health Organization (WHO) began putting together laws and regulations to protect employees from negligent exposure to hazardous chemicals and air pollutants at work.
Workers now have rights and are owed protection from their employers. More specifically, they have a right to:
Safe working conditions that don't pose a risk of serious harm.
Receive training and resources about workplace hazards, prevention methods, and OSHA standards that apply to their job site. The information must be in a language and vocabulary that the worker can comprehend.
Access to records of work-related injuries or illnesses.
File a complaint requesting OSHA review and inspect their workplace if they believe there's a hazard or their employer is not following OSHA regulations.
Apply their rights under the law without retribution from the employer. This includes reporting an injury or discussing health and safety concerns with OSHA or the employer. If the employer does exercise retaliation, the employee has 30 days to report this to OSHA.
The Occupational Safety and Health Act was developed and then passed in 1970 to hold employers responsible for providing their employees with safe and healthful job sites. You can call OSHA at 1-800-321-OSHA (6742) or TTY 1-877-889-5627 if you have any questions or concerns.
Workers' Compensation for Asbestos Exposure
Before 1982, a natural mineral called asbestos was used heavily to construct tools, building structures, materials, and equipment. This was because the mineral is resistant to fire, electricity, and chemical corrosion. Asbestos is still being found in materials, structures, and job sites today.
In the 1970s, researchers discovered that prolonged exposure to asbestos could cause illness. Common diseases caused by asbestos exposure include lung cancer, mesothelioma, and asbestosis. Since there are regulations to protect employees from negligent exposure to harmful chemicals on the job, they may be entitled to compensation (or other legal action) if an illness arises from such exposure. This includes being exposed to other harmful chemicals (while on the job) that can cause lung cancer like radon, acrylamide, and formaldehyde, to name a few. If an employee is exposed to asbestos while on the job and develops a disease, they could file a claim for part of an asbestos trust fund or personal injury.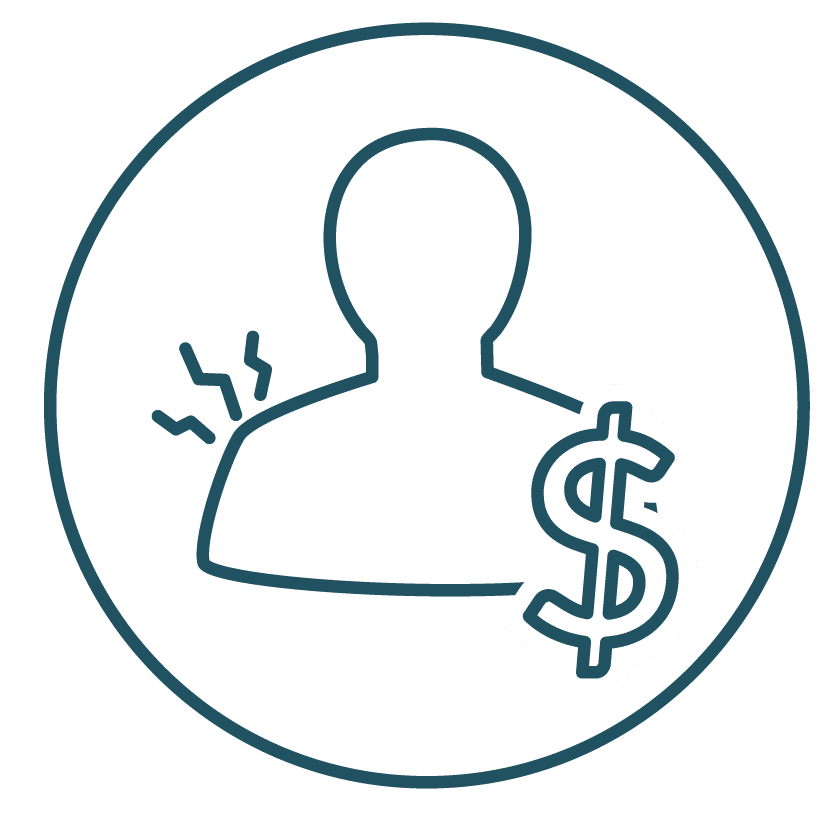 Dual Capacity
Since asbestos was used to produce materials, tools, and structures, employers who create contaminated materials their workers are being exposed to could fall under the dual capacity rule. Dual capacity happens when an employee is injured by a contaminated or defective product that's also manufactured by the employer.
In some states, the injured party can file two complaints, as the employer is now liable for the injuries and defective products. However, some states don't follow dual capacity, so ask a lawyer about the details of your specific state.
State Laws and Work Compensation
You must fully understand your state's specific laws and regulations regarding workers' comp, the statute of limitations, and employee eligibility.
If you have any questions, concerns, or trouble accessing this information or compensation, an experienced attorney is your best bet for navigating the complexities of filing a claim and handling your employer and their actions towards the situation.