Project Supervisors Negligence of Asbestos Regulations
By Jennifer Verta |
Asbestos related diseases tend to emerge from inhaling or coming in contact with asbestos. Handling and removing the harsh toxin calls for attention to detail and precision and when supervisors fall short, negligence can put workers and bystanders at risk.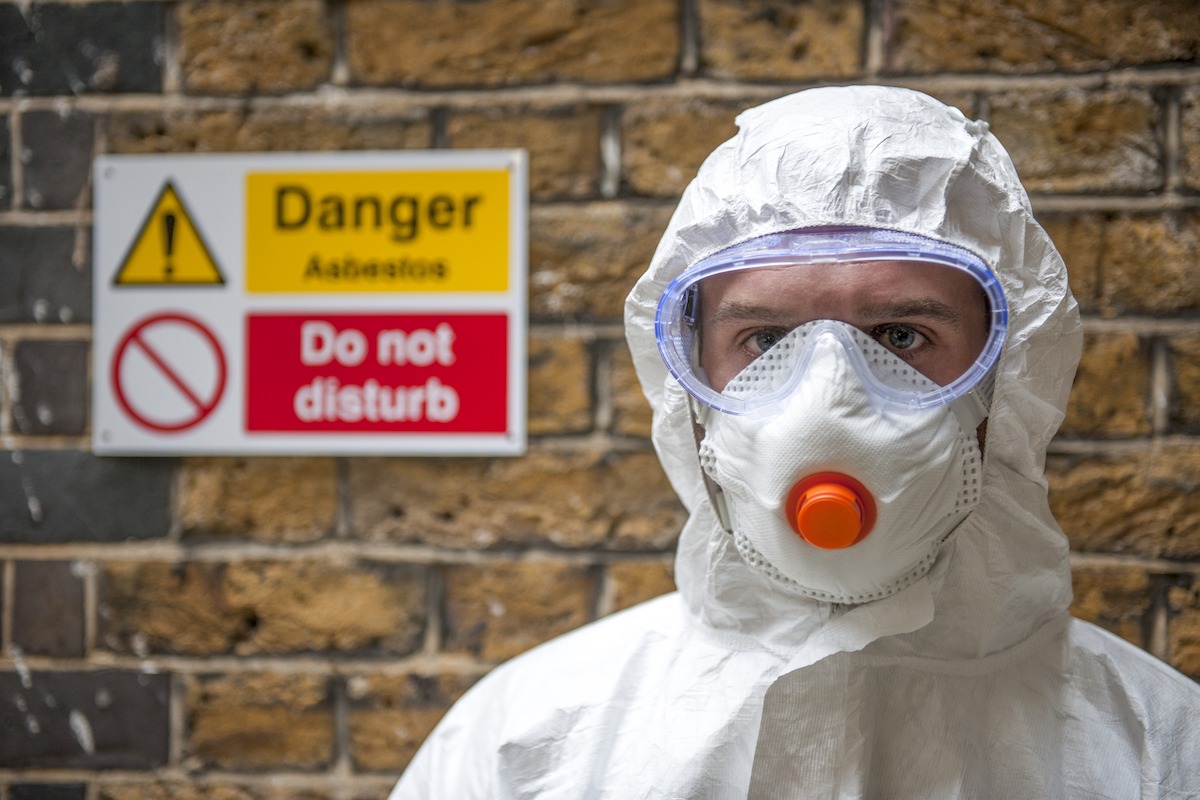 Asbestos Exposure Caused by Negligence During Removal Project
The toxic mineral, asbestos, can be found in just about any less-than-new infrastructure these days. This is because the poisonous substance was used to reinforce many different construction materials for decades. Unfortunately, this was long before it was finally outlawed in 2019 for its carcinogenic ability to cause diseases like lung cancer or mesothelioma in humans over time.
In an IBM site in Kingston, New York, there were approximately 400,000 square feet of asbestos-containing material (ACM). 6,000 linear feet of which was used as a reinforcing compound for pipe wrap. This was also known as regulated asbestos-containing material (RACM). This put these asbestos removal workers in danger of health issues. During several asbestos removal projects in the New York IBM facility a few years ago, defendants, Kristofer Landell and Madeline Alonge, took the process (illegally) into their own hands.
National and State Regulations for Asbestos Removal
Long before the New York IBM factory incident, lawmakers passed the National Emissions Standards for Hazardous Air Pollutants (NESHAP) to regulate how public workers could handle toxic air pollutants like asbestos. Additionally, state legislators partnered with the Occupational Safety and Health Administration (OSHA) to pass local regulations and statutes further outlining responsibilities of the building owners, project managers, and contractors that oversee projects involving hazardous air pollutants. More specifically, projects that involve handling, removal, enclosure, or encapsulation of asbestos.
Court documents show that Landell and Alonge failed their responsibilities in overseeing adequate, legal, or safe asbestos removal during the project on multiple occasions. Both managed several teams of asbestos workers while directing them to illegally remove the mineral from the job site. Landell even had a New York-issued license certifying him to facilitate safety compliance with federal and state legislation regarding asbestos.
On their manager's direction, IBM employees were incorrectly removing dangerous, friable (dry and crumbled) asbestos and resuming work in the contaminated site without fully clearing the space or covering toxic areas. Adding to that, Landell also failed to complete air clearances, which were required by New York law. These clearances were meant to check suspected areas for toxins and predict level of danger before employees entered.
Asbestos Exposure Danger
The improper removal or handling of asbestos can further release asbestos' tiny, spindly fibers further into the environment. When asbestos is disturbed, it's more likely to become airborne and ingested by nearby workers and residents.
If you're unfamiliar with national and state standard practices for asbestos removal, don't do it. Additionally, only hire certified asbestos testing and removal companies with a proven track record for success. You can monitor this by scoping out the company's customer reviews. If they have any.
Repercussions
Landell and Alonge plead guilty to the charges in federal court in Binghamton New York. Their prospective sentencing date is set for October 6th to the 19th. Potential legal charges may include up to 5 years in prison, 3 years of supervised release, and several hundred thousand dollars in fines (approx. $250,000).
Moreover, the owners and managers could also face legal repercussions for any injuries their workers or residents develop.
Were You Exposed Because of a Supervisors Blatant Negligence?
You have legal rights. Asbestos-induced diseases, illnesses, or injuries you contract while on the job is most likely covered. Reach out to a personal injury lawyer if you get sick from things you did while at work.