Adenocarcinoma of the Lung
Adenocarcinomas are a subtype of cancer that develop in mucous-producing glands. These types of tumors develop primarily in the lungs, but can also form in the stomach, esophagus, and other organs in the body.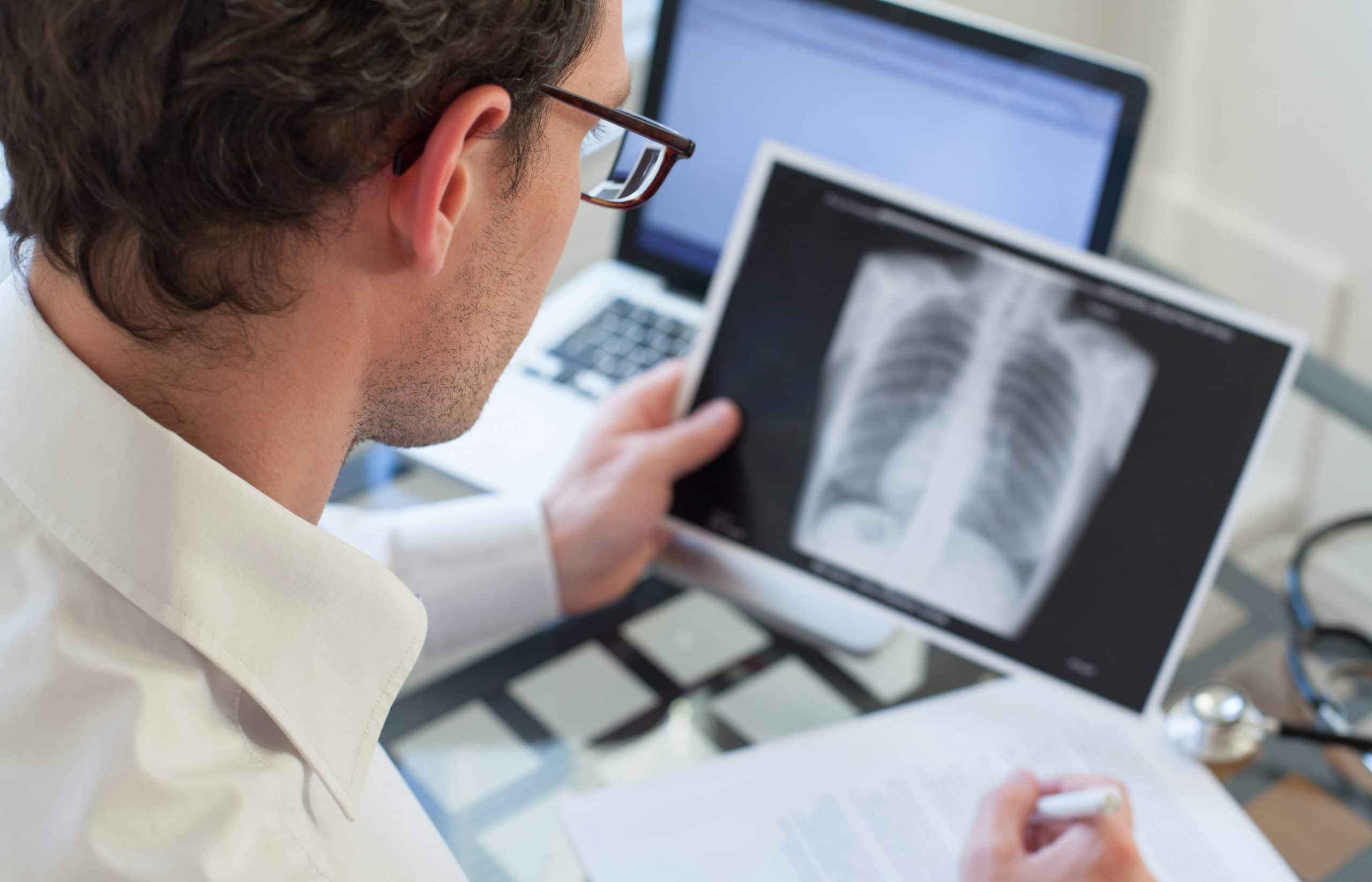 What Is Adenocarcinoma?
There are several different types of cancers based on tumor location in the body. Cancers are further divided into even smaller groups, called subtypes. These subtypes are defined based on cell characteristics within the organ that tumors are growing in.
Adenocarcinoma is a subtype of some cancers. The disease is adenocarcinoma type if tumors develop in the mucus-secreting glands in the primary organ, muscle, or tissue affected. Lung adenocarcinoma is the most common, accounting for about 30 percent of all lung cancers.
Adenocarcinomas and Asbestos
Lung cancer adenocarcinoma type has multiple causes, including prolonged exposure to the mineral asbestos. This mineral was used for its flame-resistant properties and was a primary material in most construction projects since the early 1900s.
It wasn't until the late 1970s that the use of asbestos was outlawed. Asbestos can cause diseases like lung cancer and mesothelioma, among others, if its toxic fibers are inhaled or swallowed by those nearby.

Adenocarcinoma Types
Adenocarcinomas are the most prevalent subtype of multiple cancers because there are mucus-producing glands in several organs.
This disease can also affect:
Stomach
Esophagus
Pancreas
Colon
While tumors begin in the glands, they can quickly spread to different tissues and regions of the body. On some occasions, the brain can be affected if tumors advance from another area.

Lung Adenocarcinoma VS Mesothelioma
It's possible that doctors can mistake lung adenocarcinoma and mesothelioma for each other. Symptoms tend to be similar, and tumors are close by. However, a primary difference in mesothelioma tumors is that they form in the tissue lining of the lungs, while the mucus-producing glands are in two specific areas inside the lung tissue.
If you believe you've been misdiagnosed by a doctor, you're entitled to a second opinion from a different medical professional.
Legal Options
Since asbestos was determined to be a carcinogen (a cancer-causing substance) by authorities, its usage, production, and removal became heavily regulated. This was to protect workers from negligent exposure while at work.
These regulations primarily focus on how asbestos is handled and removed from structures and materials and hold the owners of the asbestos companies responsible for proper removal of the toxin.
If you receive an adenocarcinoma of the lung (or other asbestos-related diseases) diagnosis and believe it's due to exposure in the workplace, you could file a claim against the companies responsible and receive financial compensation.