World Cancer Day - February 4th
By Morgan Barnhardt |
How many people have cancer in the world? The disease is the leading cause of death worldwide, with an estimated 18.1 million cases in 2020. Sadly, more than one-third of cancer cases are preventable. Every February, World Cancer Day spreads awareness about this global epidemic to save lives.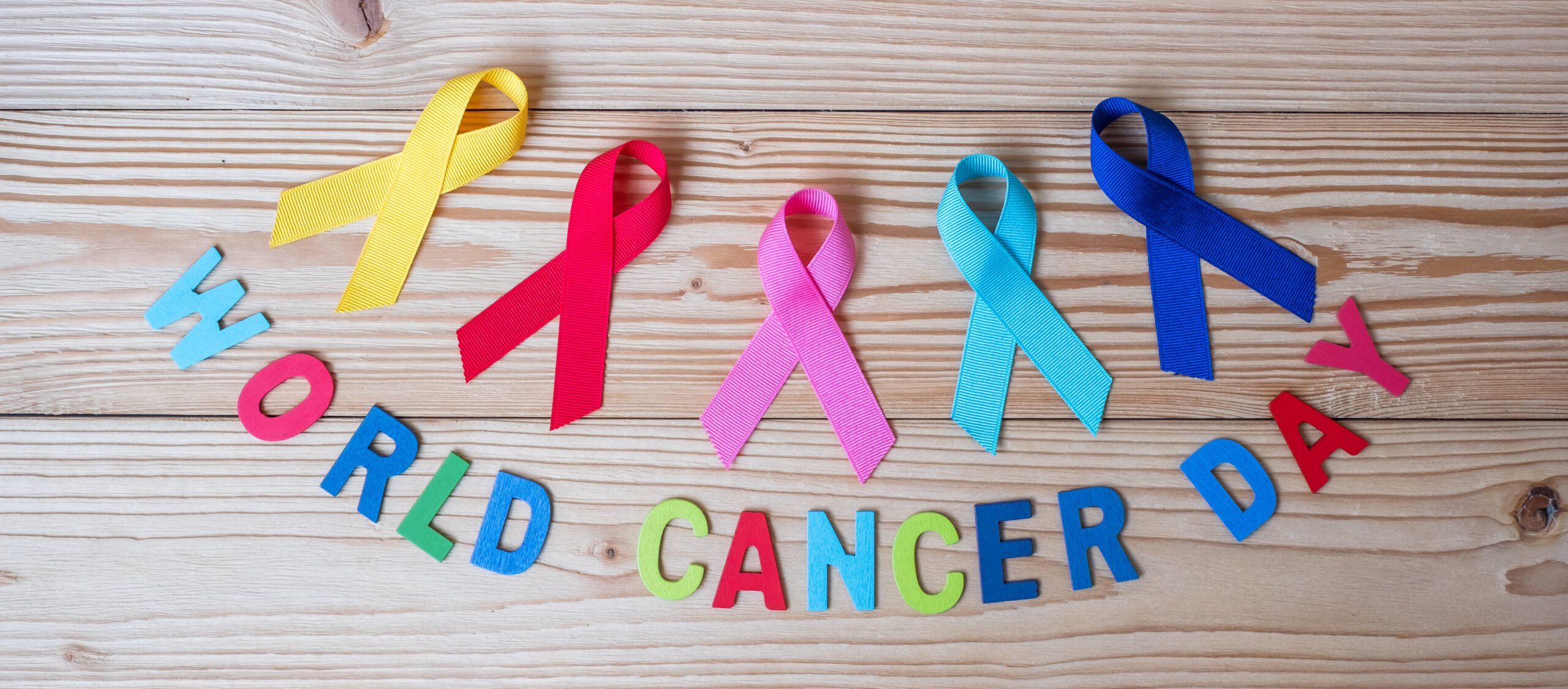 Closing the Care Gap for World Cancer Day
Every year on February 4th, the world unites to bring awareness and education to the global cancer epidemic. Founded by the Union for International Cancer Control (UICC), World Cancer Day aspires to reduce illness and death caused by cancer to one day create a world without cancer.
World Cancer Day and its supporters choose a different theme to highlight each year. For 2022, World Cancer Day is beginning a 3-year campaign named 'Close the Care Gap.' According to the World Health Organization (WHO), at least half of the world's population does not have access to essential health services. We live in an era of extreme advancements in cancer technology. Income, education, geographical location, age, race, sexual orientation, gender, disability, and lifestyle choices (such as smoking) are all factors that should not negatively affect the care given to someone, but it does.
While you may think this care gap does not pertain to you, it likely affects someone you know or your community. The issue of inequity in care is avoidable, unjust, and costing lives. Here are examples of care inequity:
90% of cervical cancer deaths occur in low and middle-income countries.
Cancer is more likely to be diagnosed in advanced stages in refugee populations.
Childhood cancer survival rates are 80% in high-income countries while in low-income countries, the survival rate is 20%.
Cancer screening among transgender people is lower than in the rest of the population.
In the U.S., the five-year survival rate for cervical cancer in white women is 71%. For black women, it's 58%.
How to Get Involved
There are plenty of ways to participate in World Cancer Day. Whether you're a student, healthcare worker, cancer survivor, or just someone eager to help, you can create change. Here are some ways you can show support:
Post on social media using #CloseTheCareGap and #WorldCancerDay.
Encourage local landmarks to light up orange and blue in support of cancer.
Find an event near you. If none are happening in your community, host your own!
Join Lung Cancer Center on adding the World Cancer Day frame to your profile picture on Facebook.
Write to your local politicians asking for their support in helping raise public awareness.
Inform yourself on the risks of cancer and how to reduce them.
Donate to the UICC or other cancer research foundations such as LUNGevity for lung cancer research or the Hirshberg Foundation for World Pancreatic Cancer Day.
Businesses, cities, and schools are encouraged to download World Cancer Day's Action Toolkits and "How To" guides.
Mesothelioma Around the World
Is mesothelioma a lung cancer? Cancer is a disease that involves the uncontrolled growth of cells. When cancer starts in the lungs, it is known as lung cancer. When cancer starts in the mesothelium it is known as mesothelioma. Lung cancers only begin in the lungs and mesotheliomas can occur in the lining of the lungs and testicles as well as the abdominal and heart cavities.
Prolonged asbestos exposure is the only known cause of mesothelioma. An estimated 125 million people globally are exposed to asbestos at work, and 107,000 workers die from asbestos-related diseases every year. Canada's last asbestos mines closed in 2012, and by the end of 2018, the Canadian government banned the manufacturing, import, and export of asbestos. While many countries have come together for a total ban on asbestos production, not all the world's countries have complied. Today, Russia is the top producer of asbestos. Although Moscow was once termed "the dying city" because of its high mesothelioma rates, Russia still mines about 500,000 metric tons of the carcinogen yearly. Other countries with high mesothelioma rates due to past asbestos use include China, Brazil, the United States, Colombia, India, South Africa, Australia, and the United Kingdom.
Cancer Hospitals Around the World
By measuring the range of cutting-edge treatment options and the range of innovative research practices, you can find some of the best cancer hospitals in the world. In the United States, MD Anderson Cancer Center in Houston, TX, is ranked one of the top cancer hospitals in the world. While the United States ranks highly in cancer treatment and research, other countries follow closely. Asan Medical Center in Seoul, South Korea, Institut Gustave Roussy in Villejuif, France, and The Princess Margaret Cancer Centre in Toronto, Canada, are all world-known hospitals with leading cancer care.