Cancer Moonshot Initiative
By Morgan Barnhardt |
In 2019 alone, 139,603 people died of lung cancer. According to the relaunch of the Cancer Moonshot Initiative, the Biden-Harris administration hopes to cut the cancer death rate by half in the next 25 years.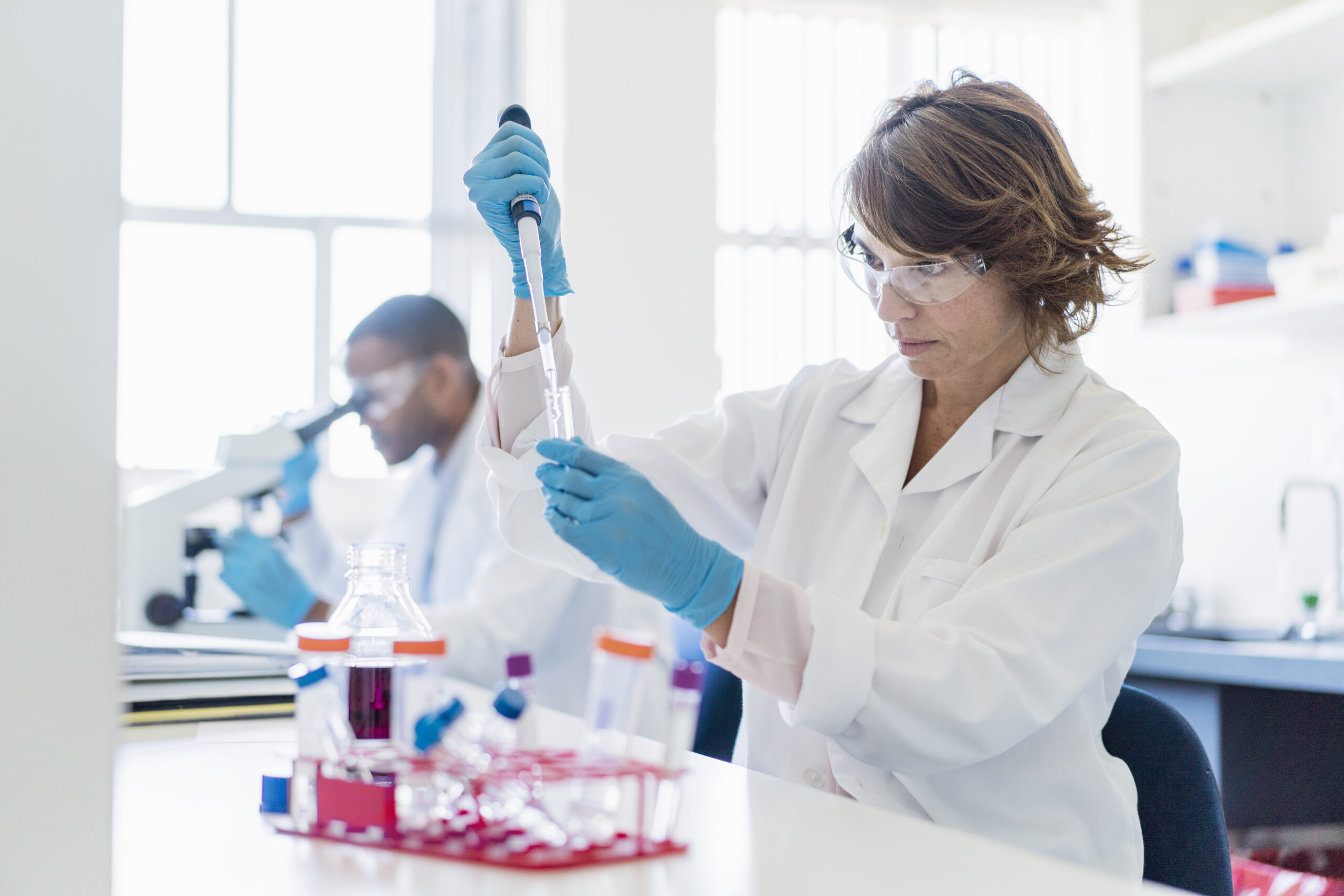 What is the Cancer Moonshot Initiative?
President Joe Biden recently announced plans to cut the cancer death rate by 50% through the Cancer Moonshot Initiative. The Obama administration originally implemented the Cancer Moonshot Initiative to fight the disease which kills more than 60,000 people in the U.S. every year. Biden gave a speech at the White House stating that ending cancer across the nation is a "Presidential White House priority."
In the next 25 years, the Cancer Moonshot Initiative hopes to cut the cancer rate in half. Seven years ago in 2015, Beau Biden, son of President Biden, lost his life at 46 years old to brain cancer. Even Vice President Harris has a personal relationship with cancer. Harris' mom, Shyamala Gopalan, was a breast cancer research scientist who died of colon cancer in 2009.
This relaunched Cancer Moonshot Initiative has set new priorities on how to attain their cancer-ending goals.
The Initiative's Specific Goals and Details
Based on the progress since his term as Vice President, President Biden has set new goals for the moonshot initiative to cure cancer. Additionally, he hopes to improve the experience of people and their families living with and surviving cancer.
The administration hopes to accomplish these goals by taking firm action to end cancer as we know it. According to the White House Cancer Moonshot Fact Sheet, the Biden-Harris Administration hopes that this initiative will help:
Diagnose cancer sooner
Prevent cancer
Address inequities
Target treatments to the suitable patients
Progress strategies in deadly and rare cancers
Re-establish White House leadership
Form a Cancer Cabinet
Issue a call to action on cancer screening and early detection
Host a Cancer Moonshot Summit
Build on a White House Cancer roundtable conversation
Additionally, Biden urges private sectors, foundations, academic institutions, healthcare providers, and all American to take on the mission alongside the White House.
How This Could Impact Lung Cancer Patients
According to data from the CDC, 1,708,921 new U.S. cancer cases were reported in 2018, becoming the second leading cause of death after heart disease. The most common causes of cancer death were lung cancer, colon cancer, pancreatic cancer, breast cancer, and prostate cancer. In 2019, 139,603 people died of lung cancer, the highest number of all types of cancer.
This information is startling, but there's hope.
According to the White House, "Over the first 20 years of this century, the age-adjusted death rate from cancer has fallen by about 25%, which means more people are surviving cancer and living longer after being diagnosed with cancer."
This information should provide hope to patients no matter the type or stage of cancer. The Biden-Harris administration hopes to expedite research to improve the lives of people with cancer and their loved ones.
What is The 21st Century Cures Act?
Signed into law in 2016, the 21st Century Cures Act helps advance development and innovation for medical products. Congress invested $1.8 billion, providing seven years of funding for cancer research.
The Cures Act provides funding for cancer research on cancer disparities, clinical trials for drug discovery, and projects examining childhood cancer. The goal is to advance products faster and more efficiently to aid patients who need them.
The Cures Act streamlines decision-making so that treatments proven effective are approved faster, and patients can access information more directly. In addition, the act aids the FDA in recruiting and retaining scientific, technical, and professional experts to develop products and programs. Furthermore, the act urges the FDA to create institutions to coordinate necessary activities.
First Lady Jill Biden spearheaded the initiative in 1993 when four close friends were diagnosed with breast cancer. She formed and launched the Biden Breast Health Initiative to educate women about cancer prevention. Once in the White House, then-Vice President Joe Biden created a task force to make progress regarding cancer.
What is the Precision Medicine Initiative?
Alongside the White House and many others, the National Institution of Health made a $215 million investment in 2016 to accelerate biomedical research, known as the Precision Medicine Initiative. The research is developing in hopes to be used in a more individualized approach with patients to provide the best therapies and support. Precision medicine uses the genetics of a disease to identify effective therapies.
Researchers are utilizing $70 million of the investment to advance the field of precision oncology. Since 2014, the institution has launched several clinical medical trials. As a result, many patients have more accessibility to genetically targeted therapies. They only expect to provide more therapies to become available to cancer patients in the future.