National Emergency Nurses Day
By Will Coyle |
When the need for a visit to the emergency room arises, a patient requires timely and efficient care. National Emergency Nurses Day serves as a day to recognize and honor ER nurses across the nation for their hard work and dedication to provide care to those in need of emergency treatment.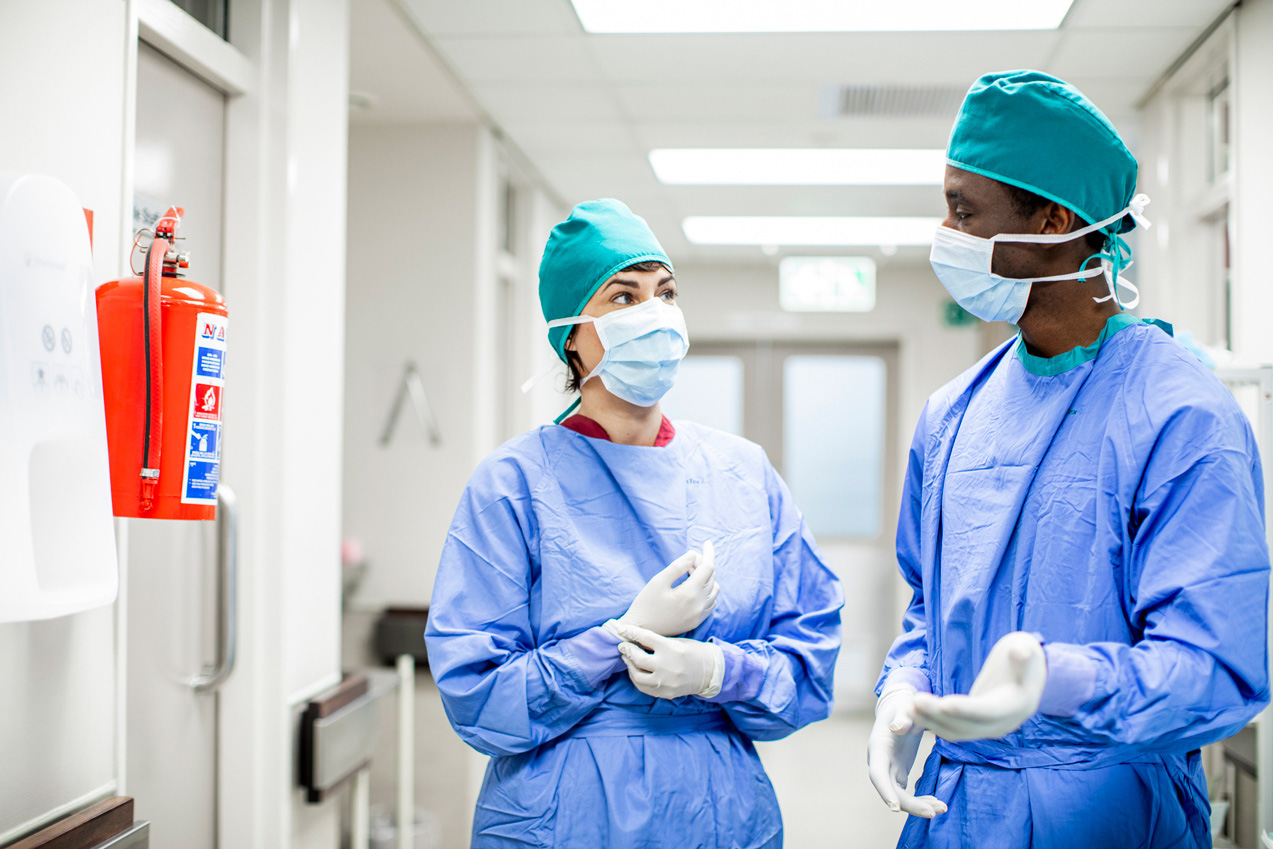 Emergency Nurses Day 2022
National Emergency Nurses Day (ER Nurses Day) is the second Wednesday of October, and this year it is October 12th, 2022. Every year, it honors ER nurses around the country for their hard work and dedication. This day is for us to say "thank you" to emergency nurses for their service to the community. They work tirelessly to provide care to their patients and families. We take this day to let them know how important they are in keeping hospitals operating seamlessly.
Sponsored by the Emergency Nurses Association since 1989, this observance takes place during Emergency Nurses week.
How do Emergency Nurses Help Lung Cancer Patients?
Complications of lung cancer and lung cancer treatment can affect a patient at any time. When an emergency arises, ER nurses will be the first to see the patient. The majority of emergency nurses earn a degree as a Registered Nurse, and many go on to advance their skills and knowledge in the constantly developing medical field. Today, there are over 3 million RNs in the U.S. This is why in the United States we celebrate Emergency Nurses Day and give due to the unsung heroes of our nation.
How to Observe Emergency Nurses Day
Learn more about an ER nurse's day-to-day.
Send them a supportive note or letter.
Put together care packages with bottled water and snacks.
Share your experience under the care of an emergency nurse.
Help your local hospital coordinate a National Emergency Nurses Day event to display your appreciation for emergency nurses.
Tag an emergency nurse you know on social media and give them a shout-out.
When Should Lung Cancer Patients Visit the ER?
When a patient is undergoing lung cancer treatment, it's crucial they get the best care possible – especially when it comes to an emergency. What qualifies as emergency care? When should you go to the emergency room?
If a lung cancer patient is experiencing any of the symptoms below, they should seek emergency care immediately, which is what Emergency Nurses Day is all about.
Fever: A temperature of 100.4 degrees Fahrenheit or higher.
Suicidal thoughts or actions: Thoughts or self-harm warrant emergency care. If you're active in your lung cancer treatment, visit your cancer center's emergency department. They can help with your lung cancer treatment and connect you with mental health resources.
Pain: If you're experiencing any above-average pain of any kind, you can get care from an emergency care team. This includes pain that is unrelated to your lung cancer treatment.
Lung cancer patients have complicated medical histories and cases that ER doctors and nurses don't often see. By receiving emergency care at your cancer center while active in lung cancer treatment, you'll be cared for by ER doctors and nurses that understand lung cancer care. They can identify potential lung cancer side effects that may be leading to your problem.
If you're unable to receive care from your cancer center, go to the closest ER. Make sure your primary care team is aware of the ER visits so they can organize your care correctly.