Adjuvant Immunotherapy Atezolizumab OK'd in Non-Small Cell Lung Cancer
By Rachel Ernst |
The FDA has granted approval for atezolizumab as adjuvant immunotherapy for non-small cell lung cancer treatment. Atezolizumab is the first immunotherapy drug to be approved by the FDA for use as an adjuvant indication.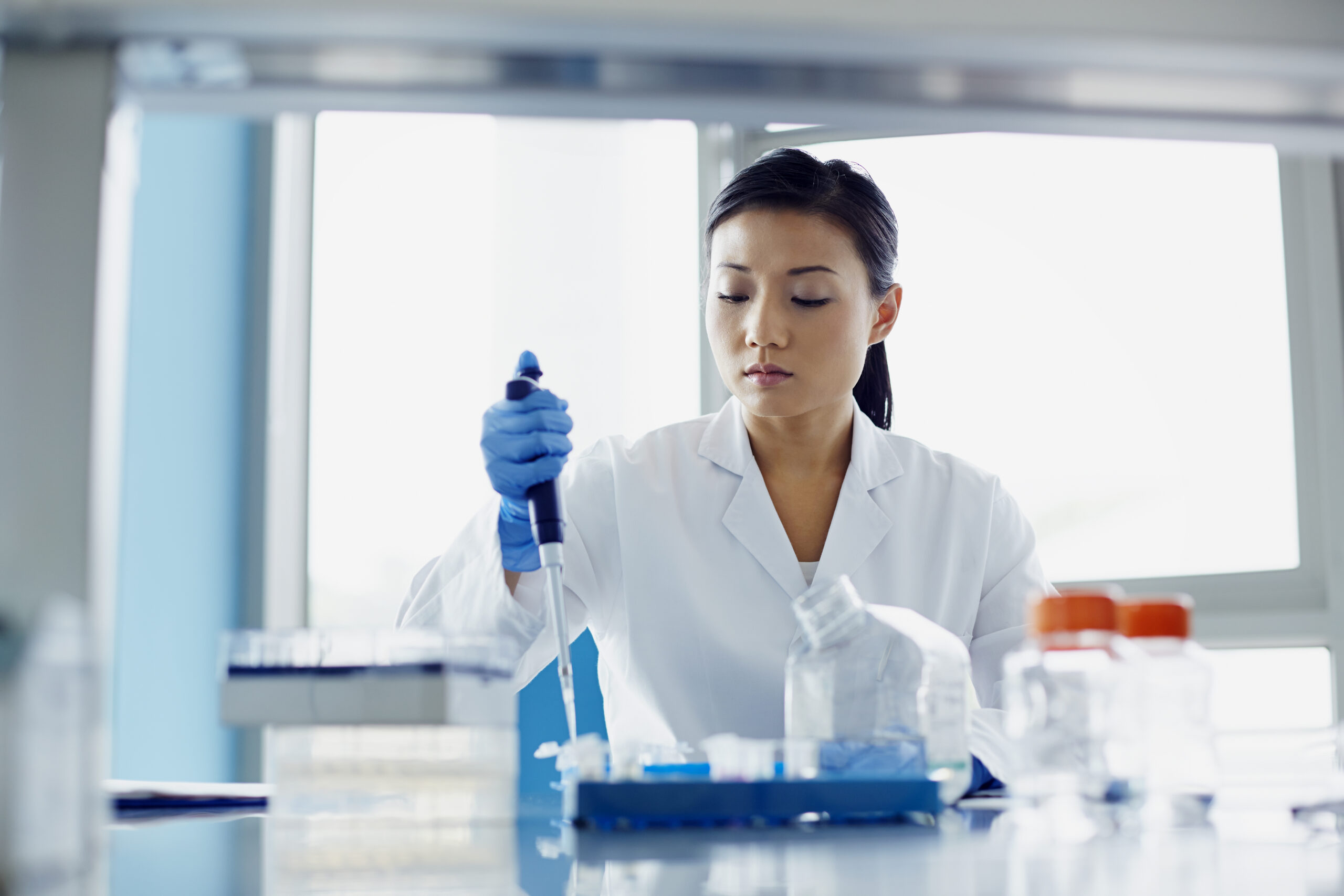 FDA Approves New Immunotherapy For Lung Cancer
The new approval comprises immunotherapy drug atezolizumab (Tecentriq) as an adjuvant treatment following surgery and chemotherapy for stage II and IIIA non-small cell lung cancer (NSCLC) that expresses PD-L1. 
Adjuvant indication drugs serve to increase or modulate the immune response to a vaccine or treatment. Patients receive adjuvants before treatment for cancer to suppress secondary tumor formation. 
The announcement earlier this month came after the result of a Phase III study indicating Tecentriq, manufactured by Roche, improved disease-free survival by more than one-third in PD-L1-positive Stage II-IIIA lung cancer, compared with the available treatment option. 
Chief Medical Officer and Head of Global Product Development at Swiss drug company, Levi Garraway, stated, "Today's landmark approval gives physicians and patients a new way to treat early lung cancer that has the potential to significantly reduce risk of cancer recurrence, after more than a decade with limited treatment advances in this setting."
The company feels the approval marks a new era where "people diagnosed with early lung cancer may have the opportunity to receive immunotherapy to increase their chances for cure," Garraway stated in a press release.
Immunotherapy and Lung Cancer
In combination with conventional treatments, immunotherapy for lung cancer can significantly improve the outcome for lung cancer patients. The FDA approved the first immunotherapy treatment for lung cancer in 2015.
Tecentriq is only one of many immunotherapies studied in recent clinical trials involving patients with lung cancer. Immunotherapies have demonstrated significant improvement as first-line therapy for lung cancer patients. 
Tecentriqu is currently approved as a first-line treatment for NSCLC and extensive-stage small-cell lung cancer (SCLC). The immunotherapy drug also treats liver cancer, advanced melanoma, PD-L1-positive metastatic triple-negative breast cancer, hepatocellular carcinoma, and advanced bladder cancer.
Like other immunotherapy drugs, atezolizumab is a monoclonal antibody designed to bind with the Programmed Death Ligand-1 (PD-L1), a protein found on tumor cells and tumor-infiltrating immune cells. 
Common side effects of the drug when used for lung cancer include fatigue, nausea, hair loss, cough, shortness of breath, and decreased appetite. 
FDA Approves New Diagnostic Test for Tecentriq
In addition to the approval of Tecentriq for lung cancer treatment, the FDA also approved Roche's VENTANA PD-L1 (SP263) Assay. The VENTANA PD-L1 Assay is an evaluation that determines which non-small lung cancer patients may benefit from treatment with Tecentriq. The FDA approved the evaluation at the same time as atezolizumab based on the positive results of the Phase III IMpower0101 study.
The standard treatment for lung cancer patients in the early stages consists of surgery to remove the tumor, followed by chemotherapy. Nearly half of these patients, however, experience a return of cancer, according to Roche. The drug manufacturer will use VENTANA PD-L1 Assay to identify NSCLC patients eligible for Tecentriq as a single treatment.