5 Ways to Move on After Family Member's Death
By Destiny Bezrutczyk |
Losing a loved one to cancer can be as traumatic as it is unexpected. The grieving process can't be rushed or skipped. Keep reading to learn 5 ways to move on after a family member's death.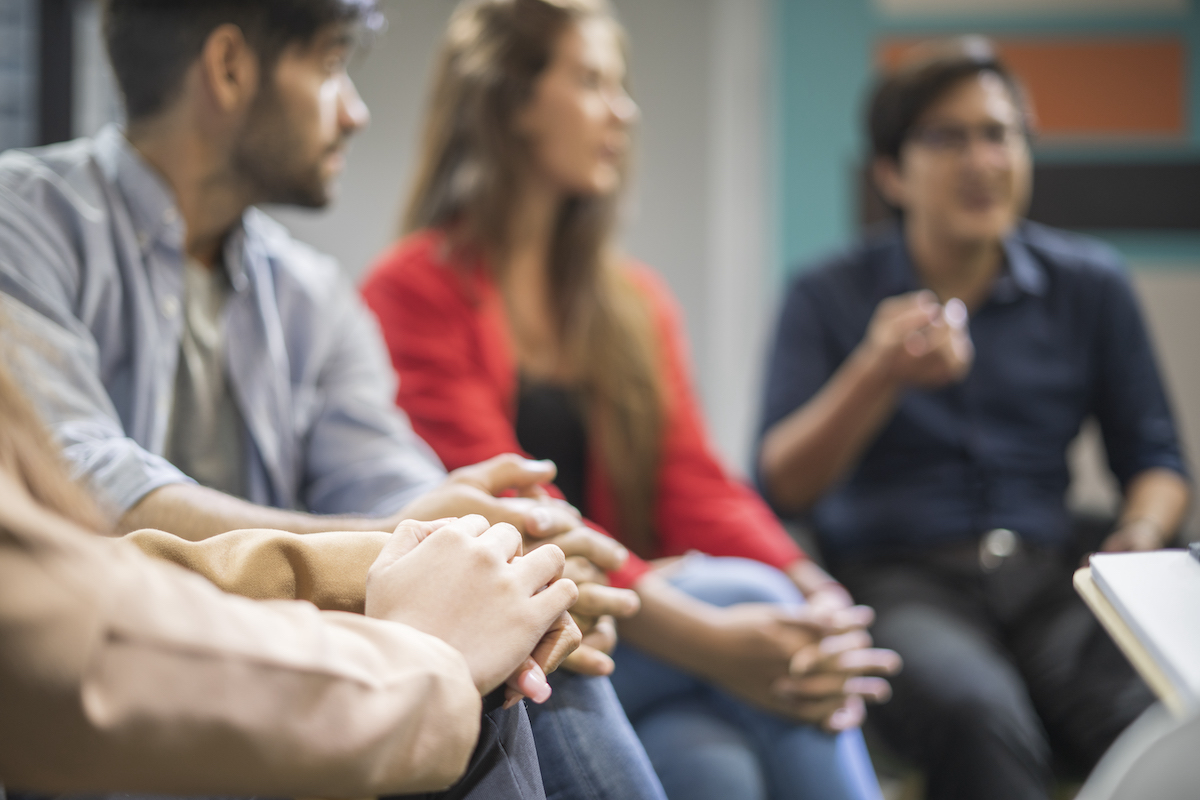 Coping Strategies: 5 Ways to Move on After a Family Member's Death
The end of the year isn't just a time to enjoy holiday foods. For many people, it's a reminder of loved ones they've lost unexpectedly to cancer. Those who've experienced a family member's death may need coping strategies to get through the season. Moving on after the death of a loved one can be hard so keep reading for 5 Ways to Live Beyond Loss and move on.
How to Live Beyond Loss
Living beyond the loss of a family member is an individual experience for everyone. Commonly, those going through the death of a loved one move through the 5 stages of grief and finally reach acceptance.
The list below details 5 ways to move on after a family member's death.
1. Let yourself feel
You may know that the first stage of grief is denial or isolation from reality. Let yourself feel the pain of loss. Avoiding emotions won't allow you to skip the process of healing–it only extends it.
Many people also experience feelings of guilt and other emotions that cause them to judge themselves. Know that there is no "normal" reaction to the death of a loved one and allow yourself to process emotions as they come.
2. Take care of your health
Your physical and mental health play important roles in each other's operation. Good mental and physical health help you move on in life in a healthy way.
Physical exercise is a great way to cope, express negative emotions, and connect with others.
3. Accept help (or look for it) when you need it
Your family, friends, and neighbors who know about your loss may try to help. Don't reject offers of assistance based on ego! If you need help with household tasks, allow those around you to lend a hand.
You should also seek legal or financial help when necessary. Trying to move on after a family member's death is a difficult time. Avoid making mistakes on important documents or mishandling forms by consulting with a professional.
4. Find a way to remember your loved one
As time passes, people sometimes start to worry they'll forget a loved one who has passed. The holidays are a time to remember lost loved ones through holiday customs and traditions.
You can remember a loved one by:
Gathering mementos into a display frame
Making a scrapbook
Watch their favorite movie or tv show
Writing a story or poem about them
5. Talk about your grief with others
Talking about your grief with others is a great way to process your emotions and connect with others with similar experiences. Speak with members of your family as well as counselors (alone or in a support group).
Sharing experiences with those outside your family allows you to hear a range of perspectives. As such, a support group can often offer support through difficult times.
Should I Join a Support Group?
Asbestos-caused diseases (like lung cancer and mesothelioma) may take a long time to express symptoms. However, once tumors start to spread, cancers can be aggressive. And, as a result, patients may experience severe side effects of cancer. Regardless, advancements in cancer treatments continue to create hope for mesothelioma and lung cancer patients.
Additionally, living with a loved one with mesothelioma symptoms near death can be intensely emotional. Attending a support group and talking through one's experiences in a group setting have proven benefits.
After the death of a loved one, the following resources may help you move on:
American Cancer Society 24/7 Cancer Helpline: 1-800-227-2345